Joint Air Reconnaissance Intelligence Centre (JARIC)
Scope and Contents: Over 15 million original Royal Air Force (RAF) / Royal Canadian Air Force (RCAF) / Royal Australian Air Force (RAAF)/ Royal Navy (RN) / Royal New Zealand Airforce (RNZAF) / South African Air Force (SAAF) / United States Army Air Force (USAAF) vertical and oblique aerial images of locations throughout the world 1938-1989.
Conditions Governing Access:  Catalogued imagery is available on the NCAP website. Uncatalogued imagery is only accessible with knowledge of exact sortie references.
With the departure of US personnel at the end of the Second World War, the Allied Central Interpretation Unit at RAF Medmenham reverted to its original title, the Central Interpretation Unit. In 1953 it became the Joint Air Reconnaissance Intelligence Centre (JARIC). 
Based at RAF Brampton, Cambridgeshire, from 1957 to 2013, JARIC was the UK's national strategic imagery intelligence provider. In the immediate postwar years one of its major tasks was the plotting and analysis of captured German Air Force reconnaissance photography. What had not been destroyed, or captured by the Soviets, was discovered in several locations by the Allies and shipped back to the UK. The joint UK/US work on this imagery provided unique intelligence on the Soviet Union and Eastern Europe during the early Cold War years before the advent of satellite imagery.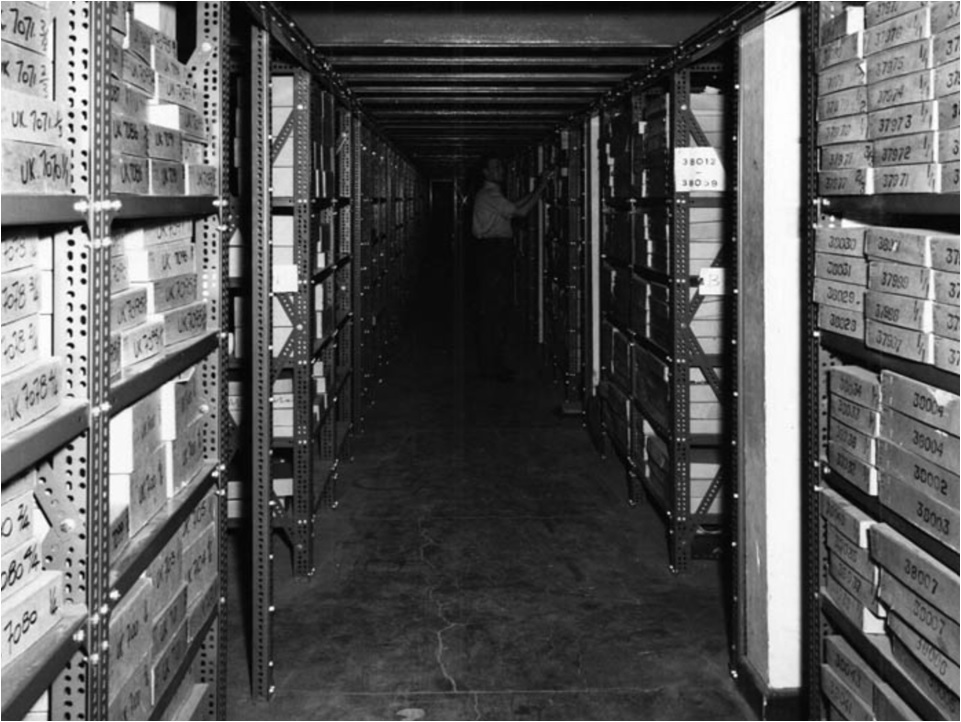 In addition to this, JARIC became the repository for aerial imagery of locations around the world where UK forces were in operation or where the UK had an interest. In 2013, JARIC was disbanded and its functions and staff were transferred to the newly-formed Defence Intelligence Fusion Centre (DIFC) at RAF Wyton.
When UK Government aerial imagery is declassified it is released into the public domain after a period of 30 years; imagery of Scotland and locations around the world, except other areas of the UK, is deposited in NCAP. Over 15 Million original aerial images flown by the Royal Air Force, Royal Australian Air Force, Royal Canadian Air Force, Royal Navy, Royal New Zealand Air Force, South African Air Force, United States Army Air Force, United States Air Force and United States Navy dating from 1938 to 1989 are now held.
As the finding aids for this imagery were not released with the films, the JARIC Collection remains largely uncatalogued and searches for imagery of specific geographic locations covered within this collection are not yet possible. If a researcher already has image references, however, it is possible for us to supply copies of specific images. These can be ordered.
To date, the NCAP digitisation programme has copied and catalogued over 55,000 images from the JARIC Collection. View online JARIC images. 
View a film about photographic reconnaissance at RAF Wyton during the Cold War.