Guide to Searching by Collection
You can choose to only see images and information from a specific NCAP collection. The ISAD(G) collection heirarchy can be expanded from collection down to sortie level. If a sortie has been digitised, it can then be viewed as a grid of images.
Please note that many of the collections listed are uncatalogued and not accessible. Information on the status of each collection appears in the notes box on the right.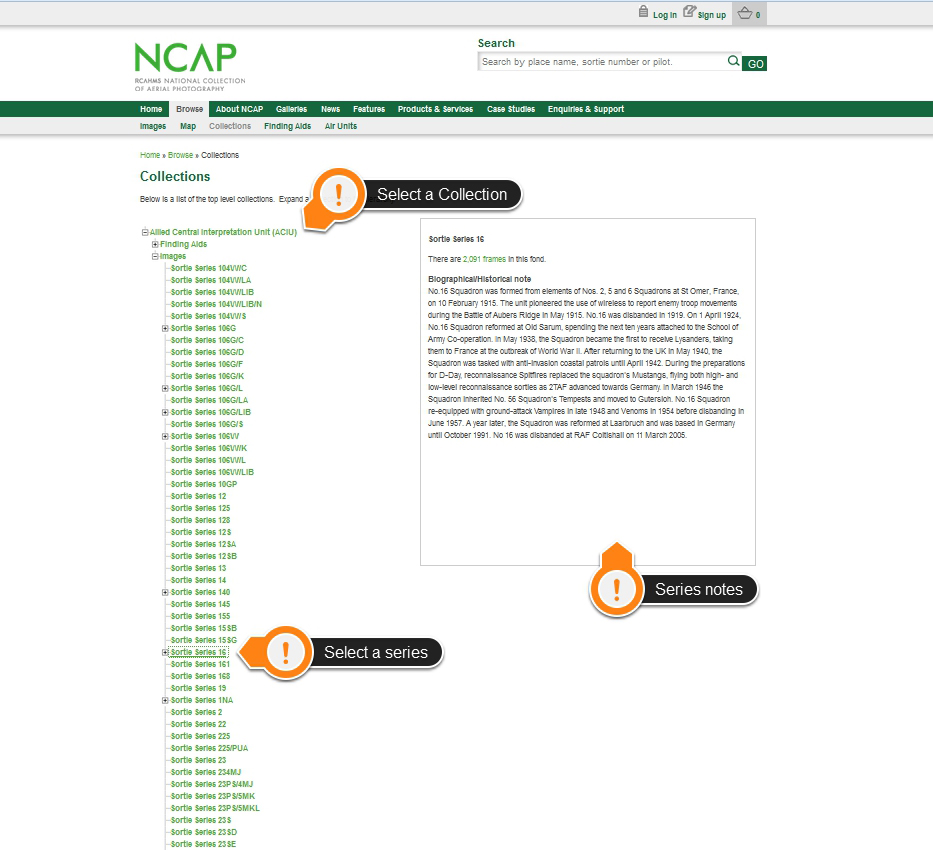 User Guides
Other guides available to help you navigate and use our new website:
Our collections at a glance