Guide to the Image Record page
Once your search results are returned, individual image records can be examined. Each will appear with an accompanying location map and associated metadata.
Images can be added to a basket for purchase, subscribers can zoom-and-pan them and registered users can tag the images with keywords and add them to their own galleries.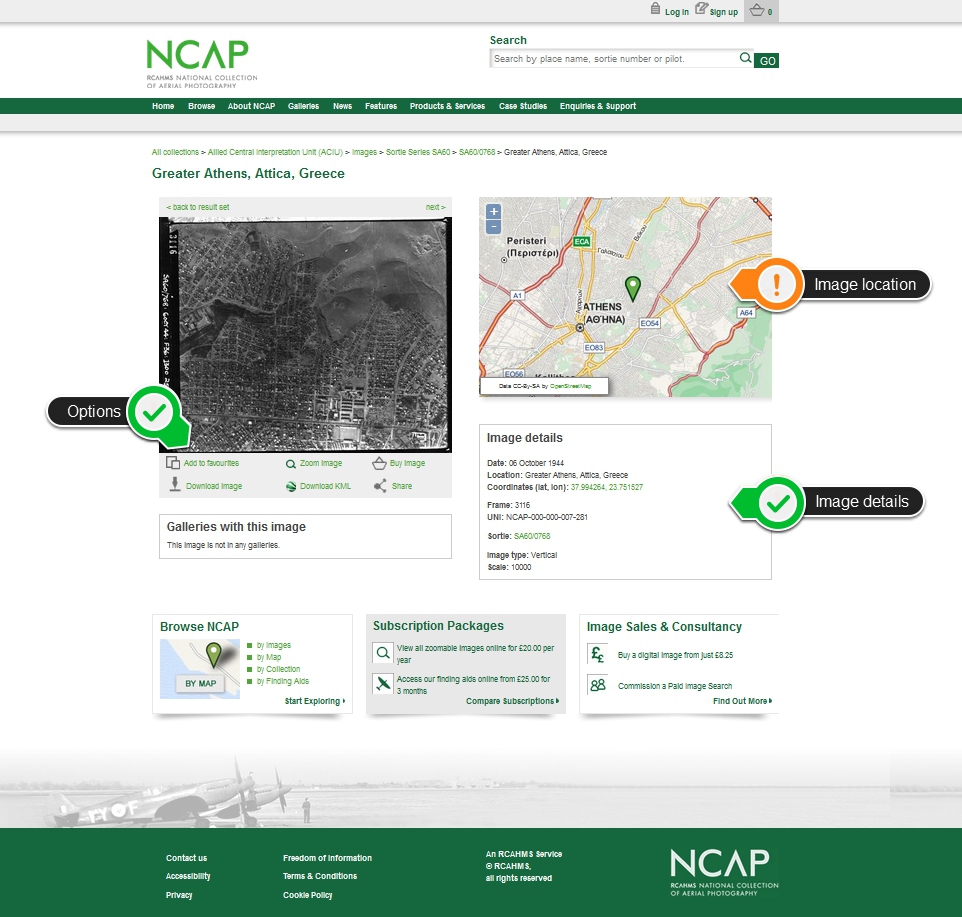 User Guides
Other guides available to help you navigate and use our new website:
Our collections at a glance