Guide to Searching Images
When in 'Browse' > 'Images', you can refine your search by collection, by date and by choosing to search for vertical or oblique imagery.
A grid of images is returned, which can be browsed or plotted onto a map interface. Search results can also be downloaded as a KML file, which you can then open in Google Earth.
Remember, online images are only a small proportion of our entire image collection of over 20 million. To find undigitised images, you will need to buy a subscription to allow you to search our Finding Aids.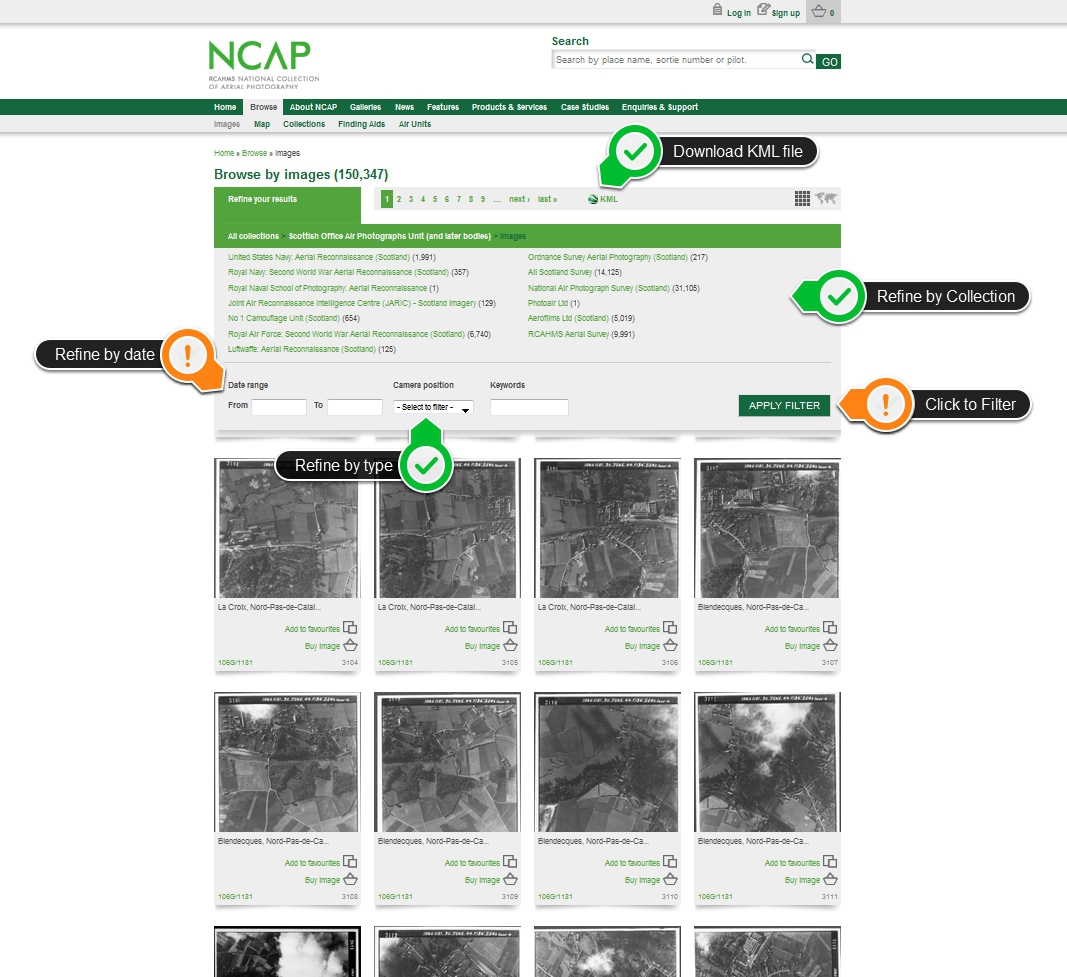 Need more help? View our short videos:
User Guides
Other guides available to help you navigate and use our new website:
Our collections at a glance