During the Second World War, Norwegian fjords were used as secluded anchorages by German capital ships conducting operations against Allied convoys in the North Atlantic. In July 1942, the cruisers Admiral Scheer and Admiral Hipper were known to be operating in northern Norway, along with the battleship Tirpitz.
On 19 July 1942, a British photographic reconnaissance Mosquito aircraft returned from sortie N/0597 with photographs showing the location of one of these two cruisers, the state of construction of German submarine pens at Trondheim and aircraft activity at two Luftwaffe airfields. A selection of these images is presented in this feature.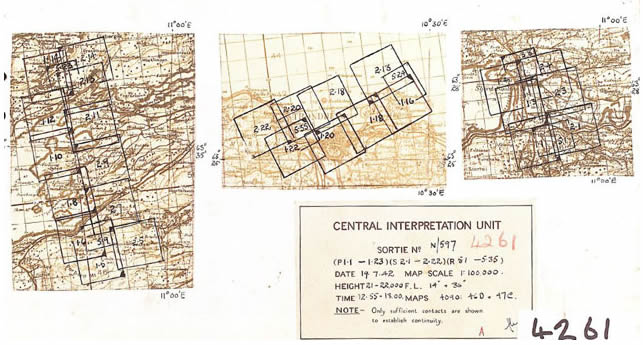 Trondheim

 

An important maritime city, Trondheim was occupied by German forces on 9 April 1940, the first day of their invasion of Norway, until the end of the Second World War on 8 May 1945.