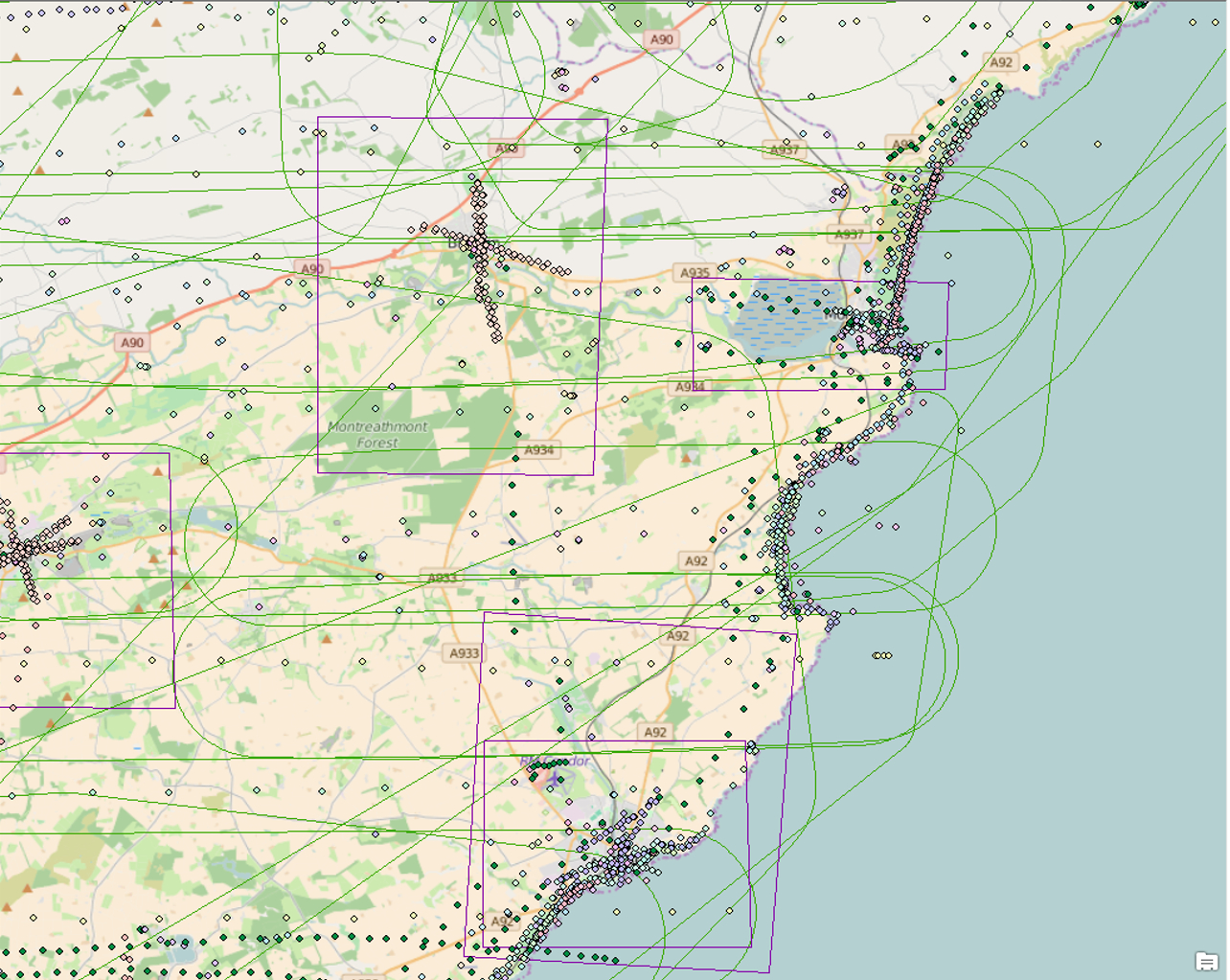 Centre Point and Finding Aid GIS data.
We offer two levels of paid-for subscriptions. 
Zoomable Images allows you to zoom and pan all of the aerial images visible on the website, at 300 ppi resolution. See some sample images.
Zoomable Images and Finding Aids allows you to zoom and pan an ever-growing number of Finding Aids as well as the aerial images. Finding aids are maps showing the geographic area covered by each photograph within a sortie or mission. Use them to identify and order copies of photographs that have not yet been digitised.
Subscriptions are available for Personal or Commercial/Institutional use.