Conditions Governing Access: Open. Catalogued imagery is accessible via the NCAP website and Paid Search service
The AIRBUS Defence & Space collection contains aerial photography flown by several important aerial survey companies over a period of 50 years. This imagery covers large parts of the UK and Europe and was brought together over several decades, following the acquisition or merger of successive companies. The resultant archive of accumulated aerial photography includes the output of aerial survey firms including: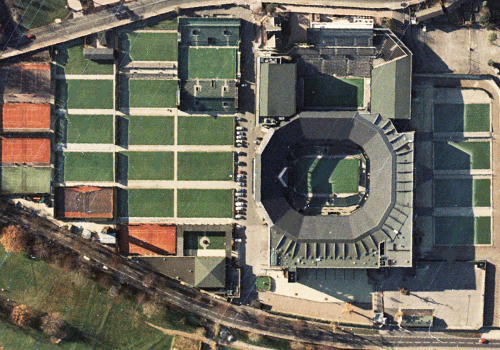 The collection was transferred to the management of NCAP in 2015. Members of the public can buy copies of this imagery from NCAP, while sales to commercial clients are handled by Bluesky International Ltd, who are the UK agents for AIRBUS Defence & Space.
View AIRBUS Defence & Space images.