We've created a series of guides to help you navigate and get the most out of our website:
Orange indicates
change.
 Green indicates
same as old website
.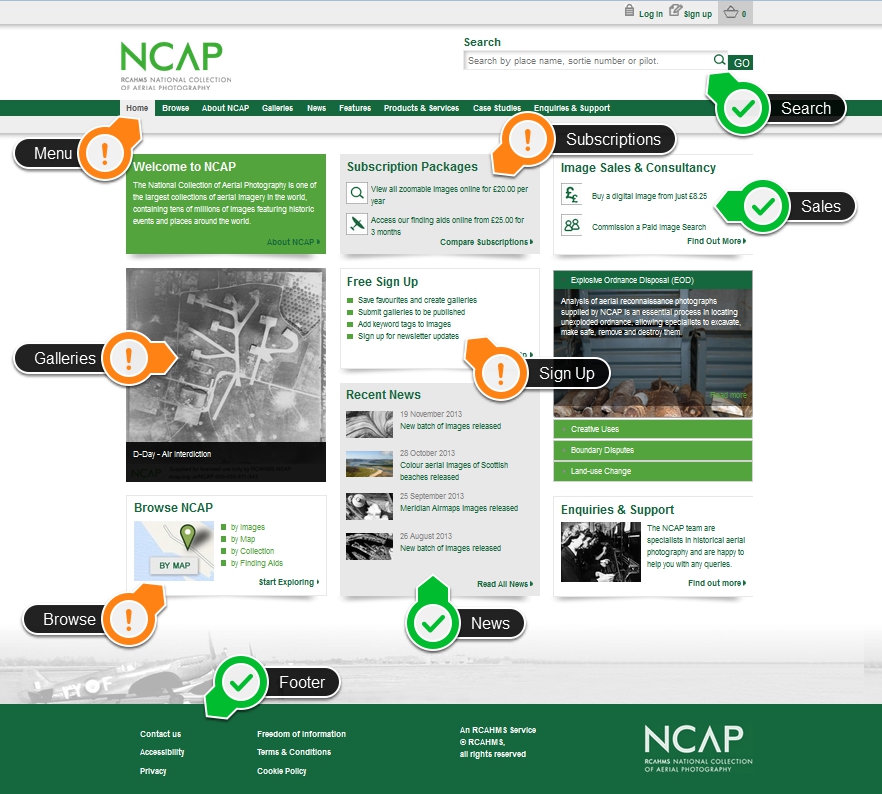 Homepage changes:
Login - registered users and subscribers now login at the top of the page.
Search - type your place, sortie or squadron here, then click 'GO'.
Menu - this has moved from left vertical to top centre and focuses on navigation.
Subscriptions - access our new subscription options from the Home page.
Sales - access our products and services from the Home page.
Galleries - selected galleries cycle through this panel.
Sign Up - register to save your favourites.