Camouflage, Concealment and Deception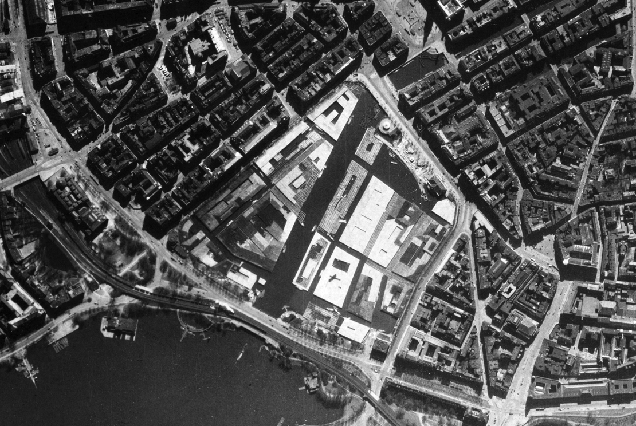 Hiding war assets from an enemy is central to military operations. Camouflage, concealment and deception techniques are used to hide, blend, disguise or disrupt the appearance of military targets.
Camouflage involves disguising an asset and can be carried out by draping nets over equipment or painting disruptive patterns on an installation to make it blend into its surroundings.
Concealment involves hiding an asset, such as covering equipment or installations with cut vegetation or draping with tarpaulin sheets to hide their existence or shape.
Deception is designed to draw an enemy's eyes away from an asset, towards a dummy, or decoy, installation resembling the real target.
This feature introduces some examples of these methods; it is up to the reader to decide on their effectiveness.
Camouflaged airfields
| | |
| --- | --- |
| This image of RAF Leuchars airfield shows that it was not only buildings and aircraft that were camouflaged; runways could be hidden too. In an attempt to hide the regular shapes of runways and taxiways, which are easily seen from overhead, a false pattern of fields and hedges has been painted onto the concrete to make it blend into the surrounding landscape. | |
| This image shows RAF Wick airfield in 1941, with a disruptive pattern paint scheme applied to runways, hangars and technical buildings. Airfields are difficult to conceal from the air due to their size and shape; their long, straight runways are particularly difficult to blend into the surrounding field pattern. | |
| This image shows a group of earth-revetted ammunition bunkers camouflaged by netting at RAF Wick in 1941. The netting has been arranged into a non-descript oblong shape to hide the distinctive square bunkers from enemy eyes. The use of stereo photography can often render camouflage netting of little use as the structures underneath can be readily discerned in 3D. | |
Decoy airfields
Hidden V-1 launch site
Hidden warship
Oil refinery
Decoy oil refinery
Hidden lake
Moving a city
Hiding a city
Night decoy